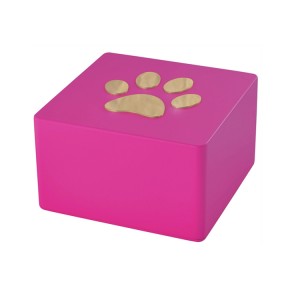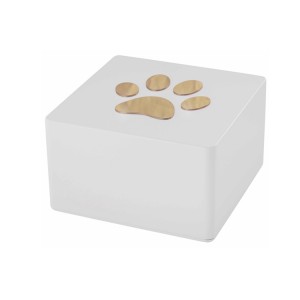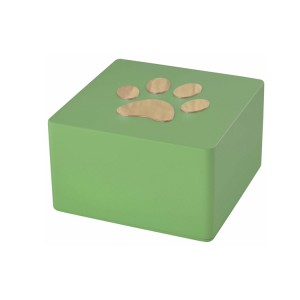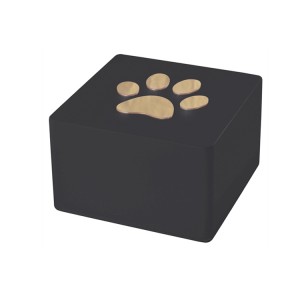 Pet Cremation Urn Orma S 0,8L (48 cubic inch)
Stock:

In Stock

Fulfilment time:

2 - 3 days

Model:

242-ORM-S-W

Weight:

1.00kg

Dimensions:

11.00cm x 11.00cm x 10.00cm

SKU:

242-ORM-S-W

Ciao
This wooden pet cremation urn is a beautiful way to pay homage to your beloved pet and remind you of all the games and cuddling you have shared over the years.
Our pet urns are handmade by experienced craftsmen, which gives them a fundamental feature: uniqueness. Like a unique bond that connects us to our four-legged friends.
The small pet urn is suitable for animals weighing up to 20kg (45 pounds). The grill volume is 0,8L (48 Cubic Inch).
The base color of the urn is white 9010. Others colors are available in color options. Urn is engravable.
Finish / Color
White / Pawn is made from brass
Material
Wood
Dimensions

H: 10 cm, L: 11 cm, W: 11 cm

H: 3,9 Inch, L: 4,3 Inch, W: 4,3 Inch

Animal weight

up to 20 kg - 45 pounds

Closing
Bottom closing with screws
Volume
0,8 L - 48 Cubic Inch
Quantity in the package
1 pc
* Handmade product: the image is symbolic. The product is different from the picture in reality.

ENGRAVING
It is possible to engrave the name of the animal and the year of birth - death on the urn. There are two engraving rows available.
Up to 20 characters can be engraved in each row.
Example:
Row 1: Buddy
Row 2: 12.5.2015 - 23.9.2021 or 2015 - 2021
If you have chosen the engraving option, the shipping time can be extended to 3-5 working days.
Made from
Base material
Wood
Finish
Finish / Color
White
Volume
Volume
0,8L (48 cubic inch)