06 Mar

Losing a loved one is never easy, and the process of choosing a headstone or memorial plaque can be quite difficult and largely depends on our financial status. Once the tombstone is in place, we don't have much choice about the inscriptions or accessories on it. And what to do if we want to update or customize the tombstone ourselves with new information or a special message?
One solution is self-adhesive letters in STICK applications. These appliqué letters can be used to add names, dates, and any sentimental quotes to a headstone without damaging the existing engraving or headstone.
In this blog, we'll discuss the benefits of using self-adhesive letters and apps to update and personalize headstones, and give some tips for choosing the right letter for your needs.
Self-adhesive letters and applications can add a personal touch to the tombstone, making it more meaningful and unique.
Why is the STICK system a great way for tombstones
When it comes to gravestones ourselves, we don't have much choice when it comes to changing and improving them. Many people opt for traditional tombstones with engraved or sandblasted letters made by a stonemason. We must be particularly careful when choosing the inscription, as it is a permanent and undemanding inscription. If we want to add an inscription or a verse to the plaque, we are forced to order a stonecutter. The inscription plate or the headstone has to be largely dismantled (except for manual carving), and such an organization requires a lot of work and money.
However, if you are more creative and want to pay tribute to the deceased in a more personal way, we have the self-adhesive letter method for you in the STICK system application. The STICK system gives you the ability to change and add inscriptions or dedicate them to tombstones.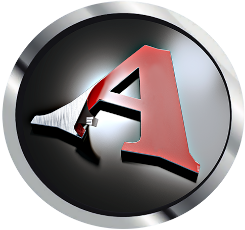 Namely, letters and application STICK are a great way to make gravestones more personal, as they use applications to add the desired message to your loved ones. For example, you can add their favorite quote, song or Bible verse. You can also use the letters to write out their name, dates of birth and death, or a special message from you. The great thing about self-adhesive letters is that they are easy to install and can be found in a variety of colors and sizes. This means you can find the perfect combination for your needs and the look you want to achieve. You can do all this yourself in just a few minutes!
What are self-adhesive letters and how do they work?
STICK self-adhesive letters and applications are a series of self-adhesive motifs and signs that are made of stainless steel, also known as inox steel or "rostfrei" as it is known locally. These letters have a modern and elegant look and are often used to add a modern touch to headstones or headstones.
The letters and appliques have a strong adhesive base that allows them to firmly adhere to a variety of surfaces, including granite, marble, and other natural stones. The adhesive used is specially formulated for bonding with these materials, as it ensures long-lasting adhesion.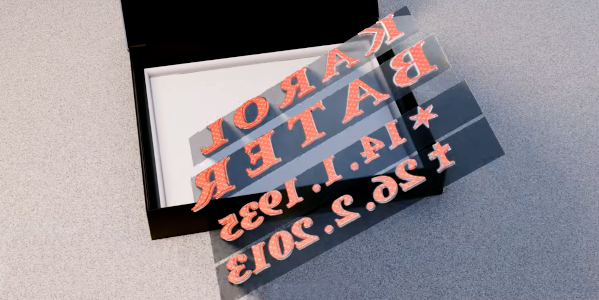 Picture 2: Self-adhesive tape on the back side
Due to the high quality of production, they require minimum or zero maintenance. They are available in different finishes (glossy, matte) and colors (silver, gold, and black-silver). They do not patina or change color after prolonged weather exposure. The lifetime of the adhesive under normal conditions is between 7 and 10 years.
Advantages of using self-adhesive applications on tombstones
A big advantage of self-adhesive letters is their price and speed of installation. Unlike other forms of writing or stone engraving, which requires special equipment and expertise, these letters are relatively cheap and quick to apply yourself. Last but not least, self-adhesive letters also have excellent weather resistance and require minimal maintenance over time. This means you don't have to worry about your sign fading over time or being damaged by the weather. They do not fade or peel in the sun.
Another big advantage of using STICK applications is how easy they are to mount or dismantle. Unlike traditional engraved letters, which cannot be altered or removed without grinding or changing the stone, STICK letters can be easily removed without leaving marks or stains on the granite.
The montage of letters brings exactly the advantage and freedom we need. Applications or letters can be previously placed on the transport film. With this, you can ensure that your inscription will be correctly arranged, and at the same time, applying the letters is significantly easier.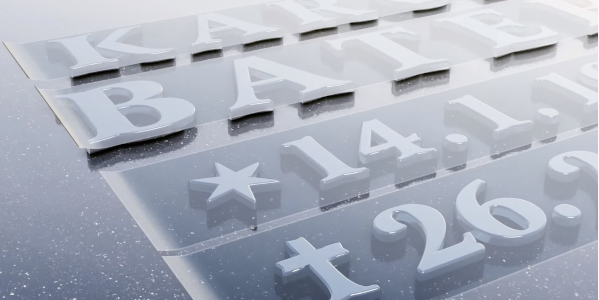 Picture 3: Transport Foil for better positioning
Removing self-adhesive granite letters is a simple process that requires only a few tools and a gentle touch. Start with a plastic scraper or plastic putty knife to gently lift the edges of the letter. After lifting the corner, slowly and carefully peel the letter of the tombstone, being careful not to pull too hard or too fast.
Once the letters are removed, the remaining glue can be easily cleaned with a gentle glue remover. Simply apply the adhesive remover to the spot of the letter and leave it on for a few seconds, then gently rub it off with a cotton cloth. Rinse the area with clean water.
In general, using self-adhesive letters to update and personalize headstones is a great way to make changes without damaging the headstone.
How to use self-adhesive letters on gravestones
Here are three reasons why:
• Self-adhesive letters and applications are easy to use and install
• They come in a variety of fonts and colors so you can find the perfect look for your loved one's headstone
• They allow you to add a personal touch to your headstone without having to hire a professional
When it comes to celebrating the life of a loved one, there is nothing more important than finding the perfect way to honor their memory. Headstones are a traditional way of remembering our loved ones, but sometimes it can be difficult to make them truly personal. This is why self-adhesive letters are such an excellent choice for gravestone decoration. These small but mighty letters allow you to add a special touch to your loved one's stone and create a memorable tribute that speaks volumes about how much they meant to you and your family. With a careful selection of quotes or words, you can create an incredibly meaningful and personal inscription that will last for generations.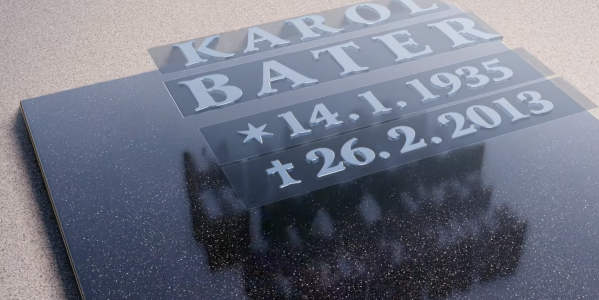 Picture 4: Placing the letters onto stone
In short, self-adhesive letters are the perfect way to make any memory more personal and meaningful. Not only are they cost-effective, but they also require minimal effort and maintenance over a long period – making them an ideal choice for anyone looking to honor their loved ones in an affordable yet beautiful way.
Tips and guidelines for choosing letters
Here are some tips to help you choose the right self-adhesive letters for your tombstone:

Consider the size: The size of the letters will depend on the amount of space available on the headstone and how much information you want to include. Make sure the letters are large enough to be easily read from a distance, but not so large that they cover the headstone design.

Examples of standard sizes used in stonemasonry:

o Surname: 4 – 5 cm or more

o Name: 3 – 3.5 cm

o Dates and years: 2 – 2.5 cm

Font selection: Choose a font that matches and is similar to the font already on the monument. If the monument does not yet have an inscription, below are the unknown guidelines and standards that are most often used in stone carving (see below).

Most used font type:

o Romano (machine, metal, sandblasted, hand-hewn)

o Latino (machine, metal, sandblasted)

o Times New Roman (sandy)

o Book Antiqua (sandblasted)

o Author's font (hand carved)

Consider the color: silver is a common color for self-adhesive letters on gravestones, as it provides a good contrast against a darker background. You can also choose other colors, depending on the color you want to complement the color of the headstone.

The most commonly used colors for the inscription:

o gold

o silver

o natural color of the stone

o black (on lighter stones)

Follow Cemetery Regulations: Some cemeteries may have specific rules or guidelines for headstone lettering. Check with the cemetery to see if your choice of self-adhesive letters meets their requirements.